MULTILINGUAL COMMUNICATION
The humble phrasebook, reloaded
We're re-inventing the phrasebook and building a new kind of language tool.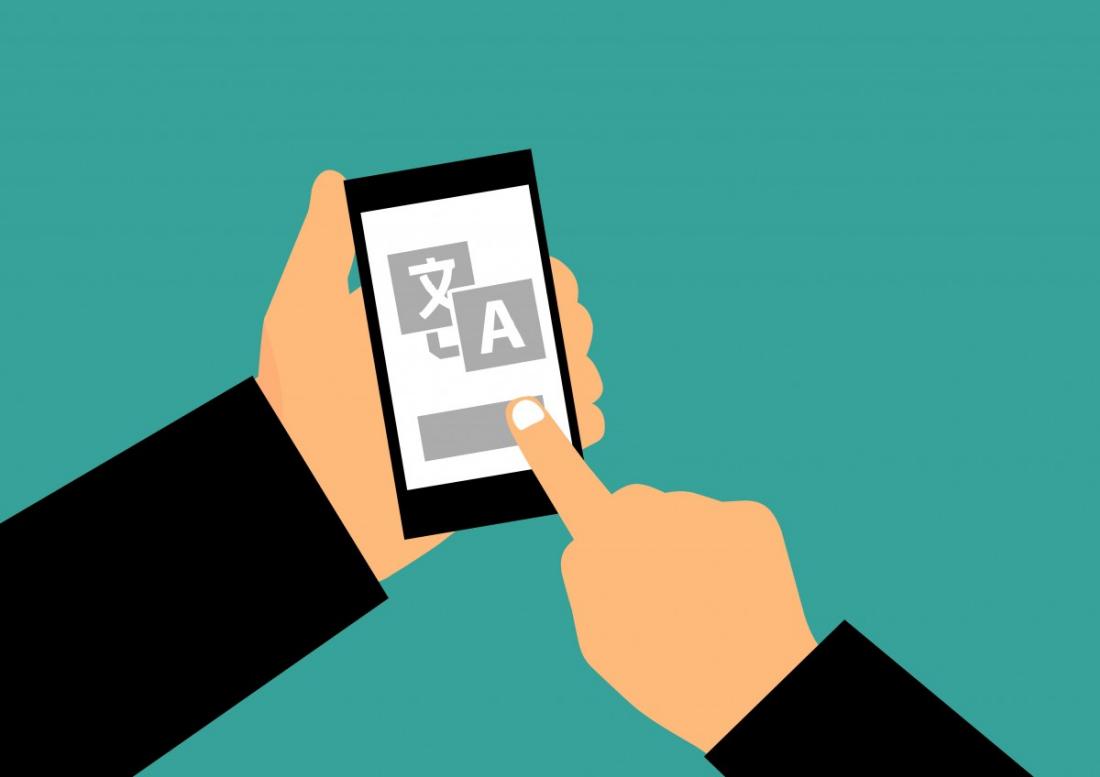 Phrasebooks are the most frustrating language tool ever invented: useful in theory but tricky to use in practice. In this article we explain how Czechslator is a new, better kind of phrasebook: as quick to use as a machine translator, but still as reliable as a good-old human-translated phrasebook.
---
I'm sure you're familiar with phrasebooks: they are (or at least used to be) popular with tourists who don't speak the local language. The idea is that you, as a tourist, will carry the phrasebook around with you and, whenever you find yourself in a situation where you need to communicate, you open the phrasebook to a topic that matches the situation – like buying a ticket or ordering food in a restaurant – and then miraculously you just start communicating.
I hope I'm not alone in finding that idea a little too naive. Has anyone ever actually used a phrasebook in this way? Probably not. When you need to say something in a language you don't speak, you probably need to say it quickly. The last thing you want at that moment is to make some apologetic "please wait" gesture and then spend the next twenty seconds fumbling through some pesky book. Which topic do you go to to find your sentence? And what if the sentence isn't in the book at all?
To me, phrasebooks are simultaneously the most promising and most frustrating language tool ever invented. In theory, they promise to give you sentences you can actually use in real life. In practice, a typical phrasebook contains just a few hundred sentences, so the likelihood that the one you need will not be there is quite high. And even if the sentence is there, chances are it's too tricky to find. And even if you do find it, it may not be exactly the sentence you want. For example, assume you want to say He is thirty-two years old but your phrasebook only has I am twenty years old. How do you go from I am to he is and from twenty to thirty-two, all in a language you don't speak?
No wonder people are turning away from phrasebooks and using machine translation instead. Machine translation isn't as reliable as a human-translated phrasebook but it is infinitely more convenient: you just type what you want and it gives you an answer. And, unlike a phrasebook, machine translation always gives you an answer, it never says "I don't have this".
OK, so what has this long litany of complaints been building up to? This: over here at Czechslator, we have decided to build a better phrasebook. Because Czechslator is, in essence, nothing more than a phrasebook: it is a database of human-translated sentences in English and Czech. But unlike a classical phrasebook, using Czechslator looks and feels like using machine translation: you just type what you need and, in all likelihood, it gives you a translation, because its database is much bigger than that of a typical phrasebook.
Much much bigger, in fact: Czechslator will contain tens of thousands of sentences eventually. But size isn't Czechslator's only power. Its other power is that the sentences are customizable. In Czechslator, a sentence like I am 20 years old lets you click on the I to select a different pronoun, and click on the 20 to select a different number. Then it gives you a translation into Czech – all safe in the knowledge that what you're getting is correct because it has been checked by humans.
In Czechslator, we have combined the reliability of human-translated phrasebooks with the convenience of machine translation. We have produced something new: a next-generation phrasebook.